Referencing should be not only easy and high-quality but also user-friendly and pleasant.
We have extended our contemporary design adapted to all types of devices with new themes. Each theme is a piece of individual design: a custom wallpaper, specially selected colours of elements, adjusted brightness and contrast, and many other carefully arranged nuances.
If you are a registered user, you can select the desired theme in your user profile: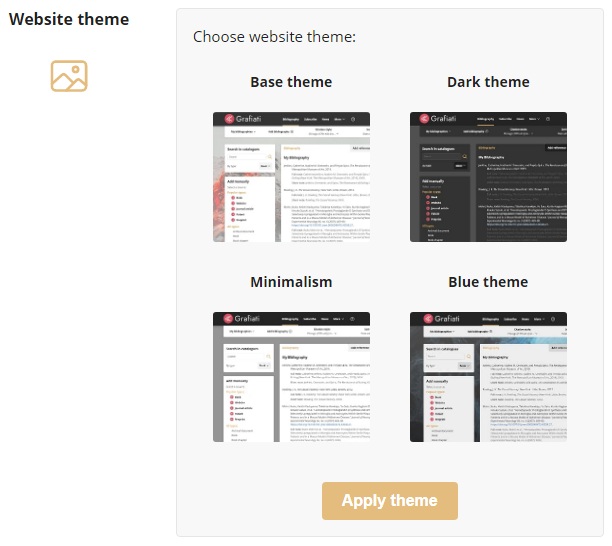 Try out all our themes – base, dark, minimalist, and blue – and choose the one you like the most!