The online service Grafiati now offers a new citation style – MLA (9th ed.)!
MLA 9 is the latest edition of MLA Style manual published by the Modern Language Assoсiation in April 2021. The manual contains updated recommendations and instructions for creating bibliographic references to various source types.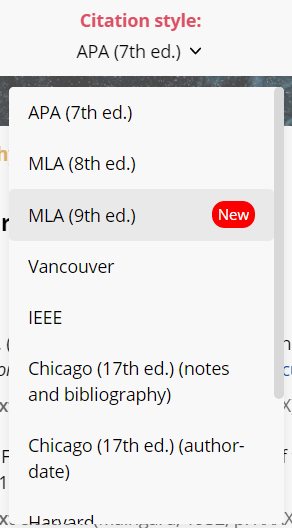 Thus, in addition to the worldwide-renowned MLA 8, Grafiati now allows generating your references automatically in the newest style version – MLA 9 – for all types of sources available on our website.
The generation of references in MLA (9th ed.) takes into accounts the tiniest nuances, and our choice of bibliography language allows you citing sources in any of the eight languages: English, French, Italian, Spanish, German, Portuguese, Ukrainian, or Polish.