New citation style now available on our website: Unified Style Sheet for Linguistics.
Unified Style Sheet for Linguistics stands for the general recommendations regarding the creation of bibliographic references developed by the Linguistic Society of America (LSA). The citation style is used in scholarly publications in the field of philology.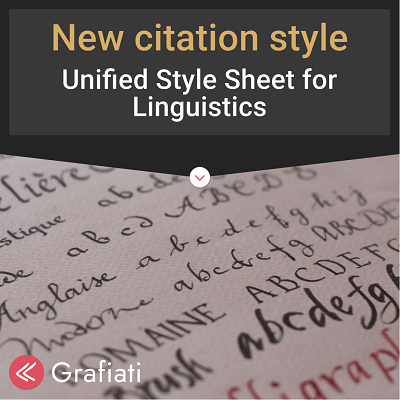 On our website, you can cite sources automatically in accordance with the requirements of the Unified Style Sheet for Linguistics and convert the bibliographic references into any other citations style and vice versa.
This innovation will be particularly useful for linguistic journals. Moreover, for the journals' editors, we offer the opportunity to adapt the style to the requirements of your particular journal (feel free to contact us).