We have a great update: our website now offers a system of search filters in the catalogues.
Our catalogues contain the metadata of over 100 million sources. Thanks to this, the users from all over the world can create their bibliographies in different citation styles in the blink of an eye, without entering any details manually.
Now, these catalogues also feature a whole range of search filters:
by author,
by year published,
by publisher,
by journal title,
by research topic,
by language, and many more.
Once you have performed a search query, you will see the filters applicable thereto: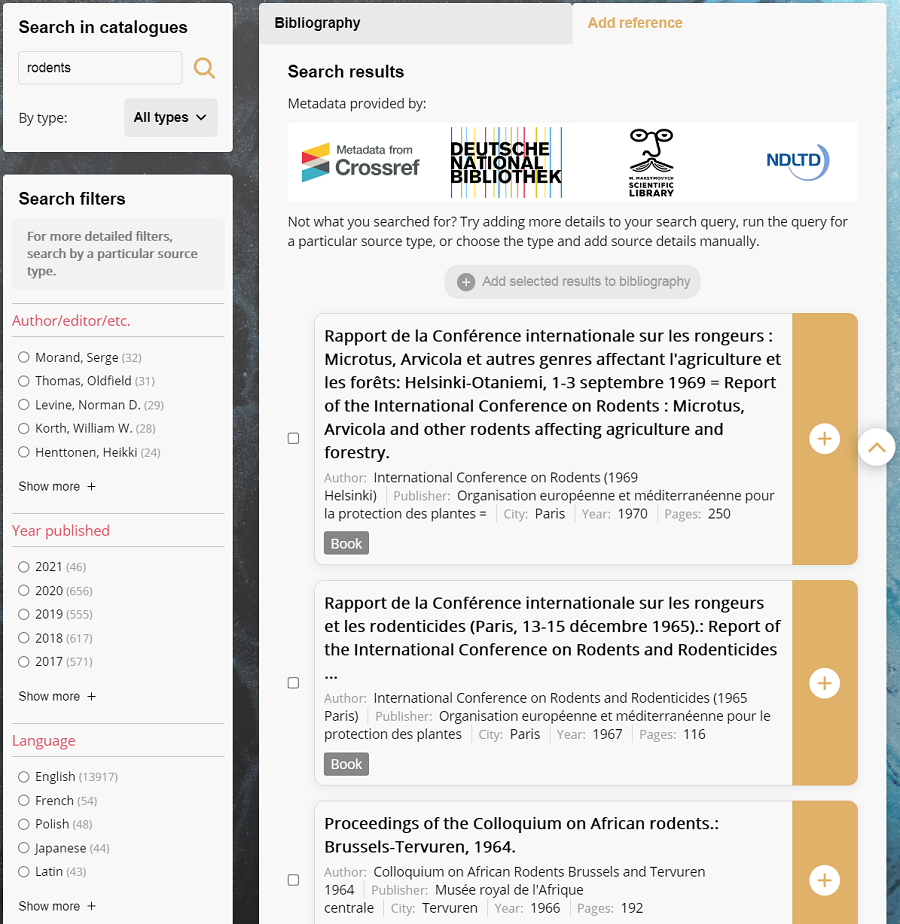 Then, select the specific filters you need (you may choose one option in multiple filters at the same time) and apply them: you will be displayed right the results you are interested in. For example, if you queried the word 'rodents' as in the example above, you can refine the results for this search limiting them by 1) the year 2021, 2) the English language, and 3) the works written in co-authorship: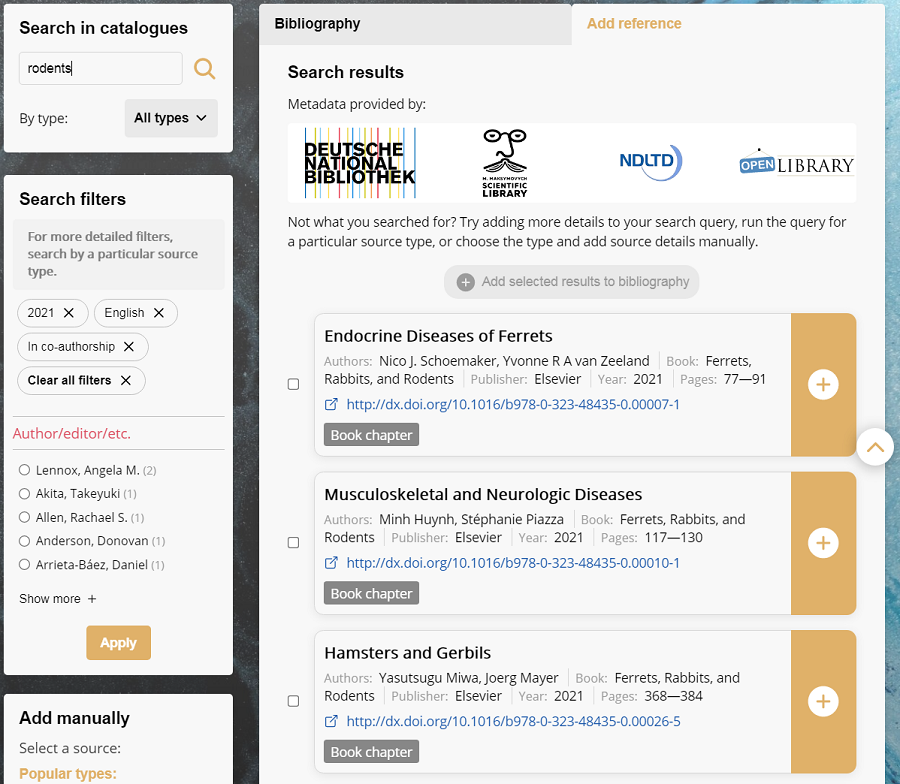 Thanks to our new tool, you can quickly find the most relevant sources for your research and generate bibliographic references to them automatically in any of the available citation styles.
The basic package features the filter by author. By subscribing, you can get the access to all of the search filters. Also, the premium access allows adding multiple sources from the catalogues simultaneously. Together with the search filters, this makes your work with the bibliographies to the utmost simple and fast: