A new citation style is now available on our website – OSCOLA (4th ed.)!
OSCOLA (Oxford University Standard for the Citation of Legal Authorities) is a style governing the creation of bibliographic references and citations that is used widely in scholarly publications in the legal area. Among the main characteristics of OSCOLA Style (whose latest edition to date is the 4th ed.) are the use of footnotes, the minimisation of punctuation in references, and the special rules for ordering the works in a bibliography.
The web service Grafiati takes into account as many nuances as possible and generates all the elements you need, including both bibliographic references and footnotes: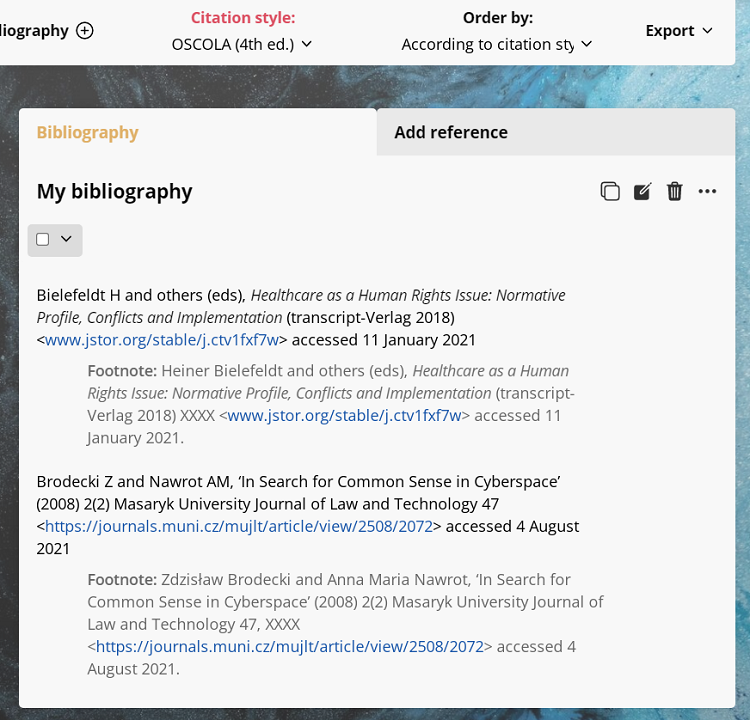 For the laws and legal cases of different jurisdictions, OSCOLA requires compiling the references in accordance with the practice of each particular state. Using our service, you can either generate a uniform legal citation or add a complete formatted reference compliant with the practice of a particular country by means of the 'Complete reference' source type.
All OSCOLA references can be converted into any other available citation style and vice versa.