The catalogues of "Grafiati" now feature the metadata of the federal legislation of Germany: both the consolidated laws being constantly updated and the laws/acts published in the official gazette – Bundesgesetzblatt. The metadata is offered by the portals Gesetze im Internet and OffeneGesetze.de.
Just as with all the other countries available from our catalogues, simply search for the act you need: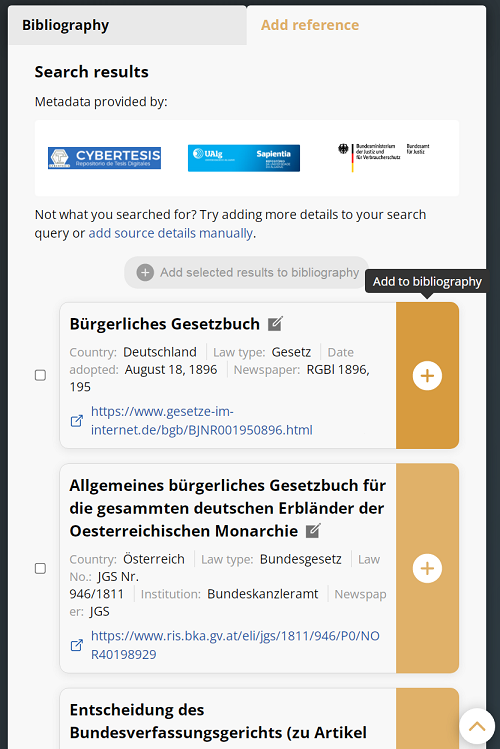 Press on the 'Add to bibliography' button, and the bibliographic reference in compliance with the citation style you chose will be added to your list of works cited: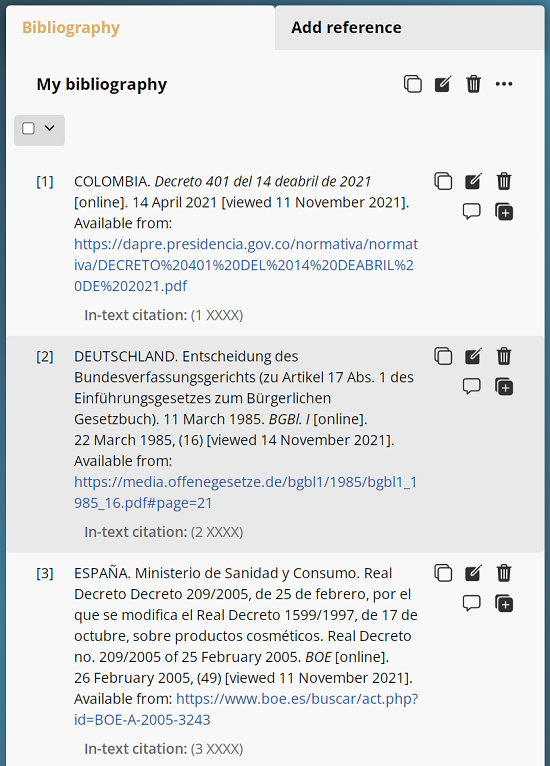 With the help of our filters, you can search for laws comfortably by country, type of act, year, and a number of other parameters and add multiple laws to your bibliography at the same time.