Our website now supports a new citation style: NP 405.
NP 405 (Norma Portuguesa 405) is a national referencing standard used in Portugal. The citation style has a great number of specific traits and assumes significant variations in terms of the formatting of bibliographic references.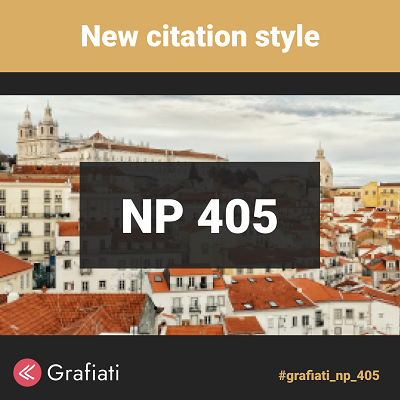 On Grafiati, we have implemented both systems of NP 405: the system with alphabetical sorting and the numerical system. Thanks to the bibliography menu settings, the user may choose the title formatting option for Norma Portuguesa 405 based on their needs.
The introduction of NP 405 on our website aims at fulfilling the needs of our customers from Portugal and continues our previous policies for the implementation of unique features for the automated generation of references in accordance with regional and national citation standards: DSTU (Ukraine), ABNT NBR (Brazil), and ICONTEC (Colombia).