The web service Grafiati offers a new referencing style: MHRA – in its latest – third – edition.
MHRA Style is being developed by the Modern Humanities Research Association (United Kingdom). It is one of the world's most popular citation style in the humanities.
MHRA assumes two different systems for references: notes and bibliography and author-date. Our service allows you creating references in either of these systems. For the author-date method, in addition to a bibliographic reference, we will also generate an in-text citation automatically, while for the notes and bibliography method, we will provide two types of footnote references at a time: the ones that should be given during the first and the subsequent mentions. This feature is unique on the market.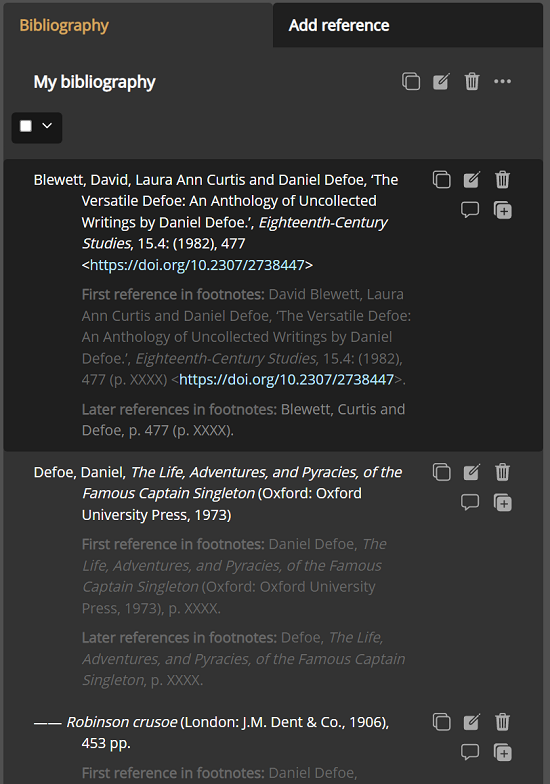 All the references created in either of the MHRA Style systems can be converted easily into any other available citation style.