The web service Grafiati now offers a new citation style: IEEE.
IEEE Style developed by the Institute of Electrical and Electronics Engineers is used widely in technical sciences and is the style of choice for many scholarly journals in the technical sector.
On Grafiati, the generation of references and citations in IEEE is adapted to different languages and allows getting the most accurate references for different types of sources. You can choose the desired language in your bibliography menu: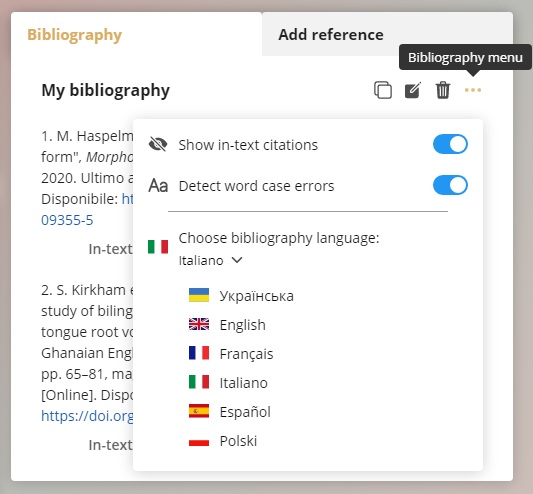 Start creating your references in IEEE on our homepage. By selecting another citation style, you can convert all your references easily from IEEE into APA, MLA, Chicago, Harvard, Vancouver, ISO 690:2010, and other styles.