Yesterday, we launched our catalogues for the laws of Spain and Ukraine, and now, we are happy to announce that the acts of a new country – Poland – are available in our catalogues as well!
Thanks to the programmatic interaction between Grafiati and the website of the Sejm of the Republic of Poland, you can cite automatically any laws and acts (regulations, orders, notices, etc.) published in Poland from 1918 until today. Search by keywords in our catalogues: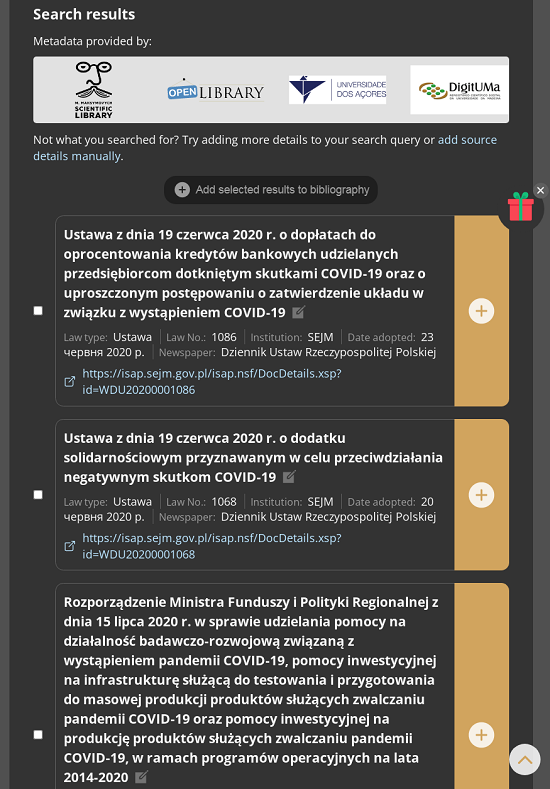 ...and add the act you need to your bibliography – we will generate a bibliographic reference in accordance with the chosen citation style and the recommendations of institutions: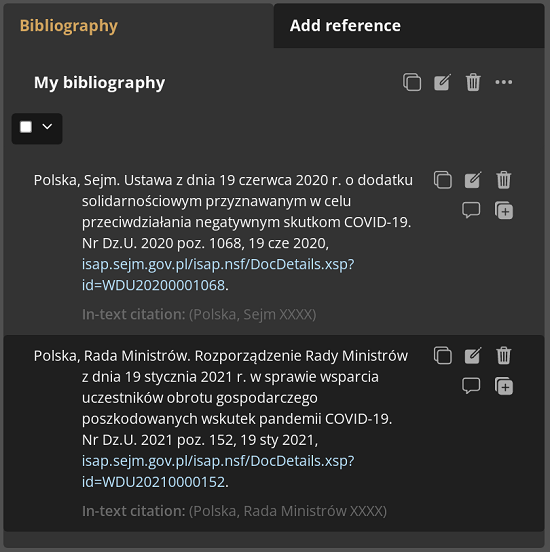 As our catalogues now contain the laws of three countries (Ukraine, Spain, and Poland), we have also added a new search results filter: by country of act. All the acts of all the countries are being updated in our database on a daily basis.
If you want the laws of your country to be available for referencing on our website too, please contact us.