Grafiati has become the world's first service to support the automated generation of references in the 4th – latest – edition of the ISO 690 standard: ISO 690:2021.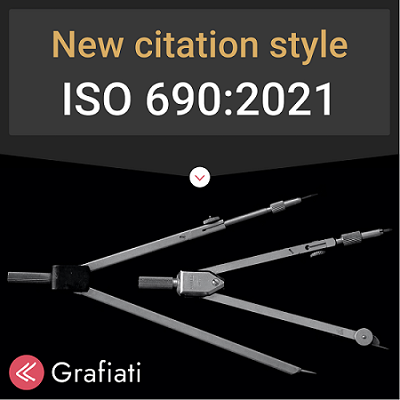 Previously, we had become the first service to launch the reference generators for MLA Style (9th ed.) and ICONTEC and are happy to continue this tendency.
The standard is already available in the citation style menu on our website. You can generate both bibliographic references and in-text citations in line with the updated ISO requirements. Moreover, we ensure the correct ordering of references in your bibliography. Using the bibliography menu button, you can generate your references in different languages in accordance with the requirements of ISO 690:2021.