Grafiati has a new section in the menu of available citation styles: 'Styles of journals'.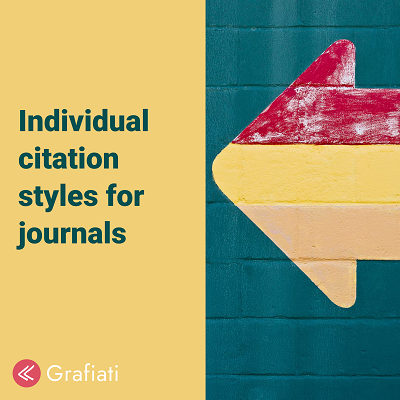 We had been able to implement this feature before Russia started the full-scale war against our country – Ukraine, – and now we would like to announce it publicly and describe how it works.
Often, scholarly journals have their custom requirements to reference lists that are not necessarily in line with the requirements of any international style, thus offering their own unique citation style. We have decided to develop the algorithms for automated referencing specifically for such individual styles of particular journals.
We develop our algorithms in co-operation with the editors of journals right for our website. Thereafter, we provide the full support for the citation styles and adapt our algorithms when the editors inform us of any changes in the journal's requirements.
As of today, our website already offers the citation styles for Italian Journal of Linguistics (Italy) and Revista Ingeniería Industrial (Chile).
We develop and support all the styles of journals free of charge. If you are the editor of a scholarly journal or another periodical, please contact us for adding your individual style on Grafiati. In the conditions of war, developing new styles will take more time, but we will be happy to co-operate.