Grafiati now offers a new citation style – Chicago Style (16th ed.) – in both its variations: notes and bibliography and author-date.
The 16th edition of the Chicago Manual of Style if the previous edition of the manual. The most up-to-date 17th edition has long been available on our website and has been very popular among our users. Thanks to the implementation of the previous edition, we extend our the opportunities for those users whose universities or journals still haven't adopted the newest requirements of Chicago Style.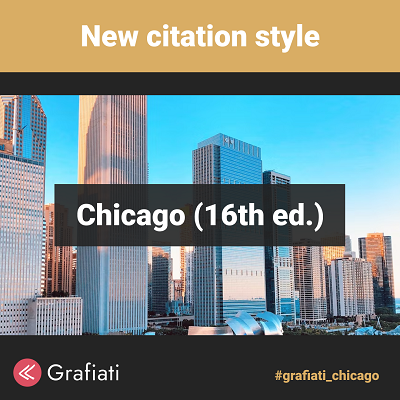 You can choose the edition and system of Chicago Style on our homepage.